• Euan Roberts • Prescription Editions • Print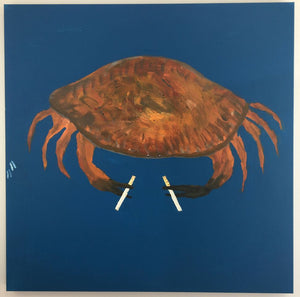 We opened our Euan Roberts exhibition last week to lots of keen art and beer drinking fans! Here are some photos from the evening.....     We were really pleased to be able to offer tasty tech beer from Lost & Found Brewery and very pleased to meet local artist celeb Chris Riddell, all amongst the life changing and affirming paintings of Euan Roberts...some life goals were definitely reached! The show is on until the 8th of June, so come down and check it out, or visit the website for all available works. We also released a new edition of his ever...
---
• Connor Brothers • Print • Pulp Fiction • Refuchic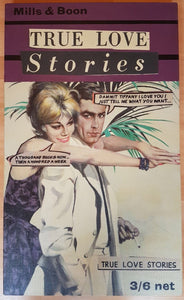 Artistic duo 'The Connor Brothers' are fast rising in popularity at the moment, check out their latest project Refuchic - in which they have placed fake magazine posters all around the UK, ridiculing celebrity culture & lack of humanity. Back here in the shop, we have six new signed Connor Brothers prints as well as two originals! The prints are £120 each and the originals are £3,750. Signed and numbered Giclee print with silkscreen varnish 41.5 x 29 cm unframed Edition of 50 - £120 each. The Connor Brothers first entered the art scene as American twins brought up within an extremist Christian...
---
• Amnesty International • Charity • Irish Heart Foundation • jim'll paint it • Prescription Editions • Print
Today (Sunday 3rd April) we're releasing two Jim'll Paint It tribute prints to raise money for charity.Both prints will be available for one week only (until midnight BST on Sunday 10th April), with the edition determined by the number of prints sold in that time. The Alan Rickman print, 'Gruber Earns His 20%', imagines a different outcome to the 'Die Hard' film. (https://www.youtube.com/watch?v=W_vSWjfJJHU)"Dear Jim, I'm sure you've had thousands of these, but if you could do one of Alan Rickman, as Hans Gruber, sitting on a beach earning his god damn 20%, that'd be grand."All profits from this print will...
---
• jim'll paint it • Prescription Editions • Print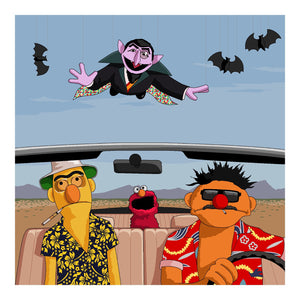 I have been neglecting this blog of late! There is too much news to report, but in summary...  We have recently moved to a new & larger shop in Brighton... you can find us at:Prescription Art83 London RoadBrightonBN1 4JFWe have just released a new by Jim'll Paint It:We've previously released Jim'll Paint It's work under his '30 Squared' alias... but are now proud to release the first ever signed limited edition print released under his more famous pseudonym.As usual the image started with a fan request:"Hey Jim. Please could you paint Bert and Ernie taking a trip to Vegas ala Fear...
---
• Carl Cashman • Graffiti • Prescription Editions • Print • Street Art
New Carl Cashman screenprint, 'Love Hurts' is available on Friday 2nd October. Carl Cashman - Love Hurts 50x50cm Screenprint Two Colour Screenprint available in Pink Neon, Green Neon, Blue Neon or Black & WhiteEditions of 30£75 each or £250 for set of 4 Special Editions with hand-applied Gold or Silver LeafEdition of 15£125